Capital S.M.A.R.T Repairs has celebrated another amazing year at their annual leadership conference held in late August in the picturesque Yarra Valley in the Eastern Suburbs of Melbourne.
Bigger, Better, S.M.A.R.Ter, Together was this year's theme with over 140 S.M.A.R.Ties from across Australia and New Zealand coming together to celebrate the year that was.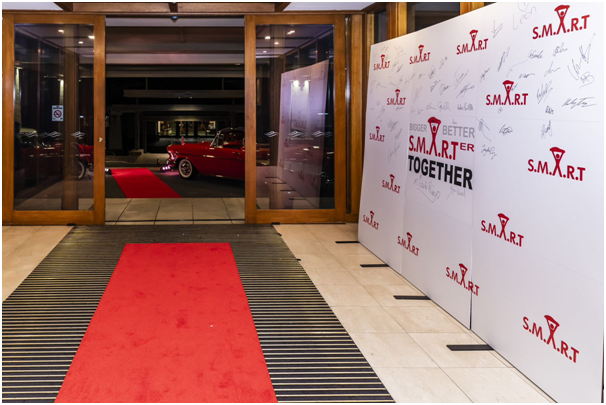 The weekend kicked off with team members arrived at the beautiful Yarra Valley Lodge and caught up with colleagues whilst sampling some of the gorgeous produce the Yarra Valley has to offer including local beer, wine, cheeses and chocolate. A few also getting to try their hand at grape crushing.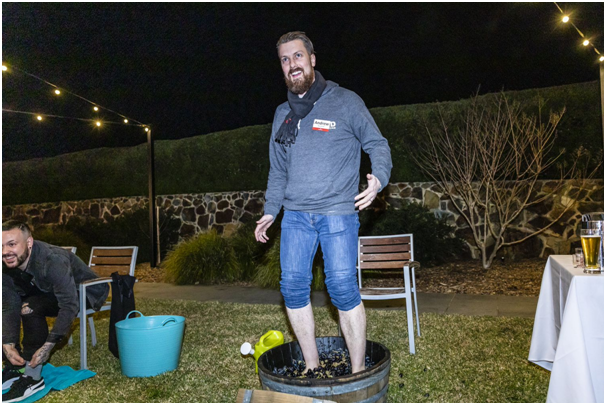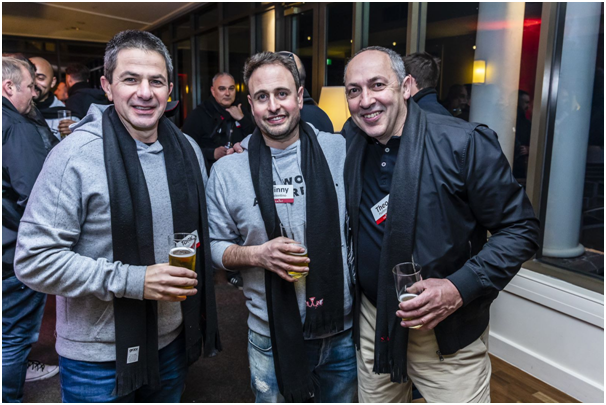 The Saturday began with a gorgeous buffet breakfast and a presentation lead by CEO Dave Marino reflecting on the year that was, celebrating our achievements as a team, outlining our priorities for the year ahead and further solidifying this year's theme that we are – Bigger, Better and S.M.A.R.Ter together.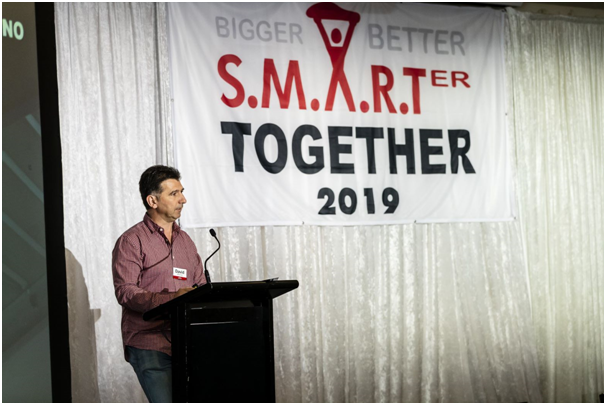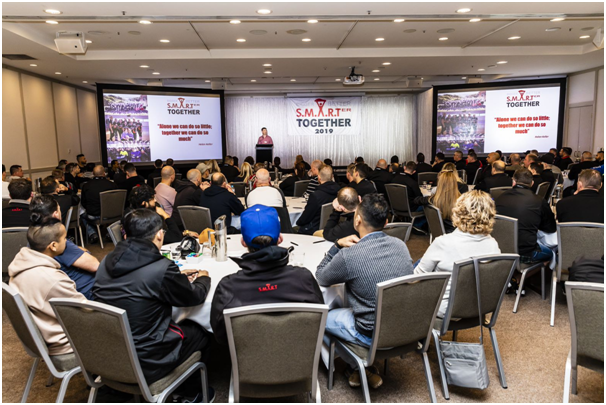 In the afternoon it was off to our team building activity and in true S.M.A.R.T fashion it was done with style! Dozens of classic cars were awaiting outside the lodge to transport us to our team activity. We all piled into our classic cars and drove down to Puffing Billy where we boarded the train in teams to participate in the "beat the box" challenge.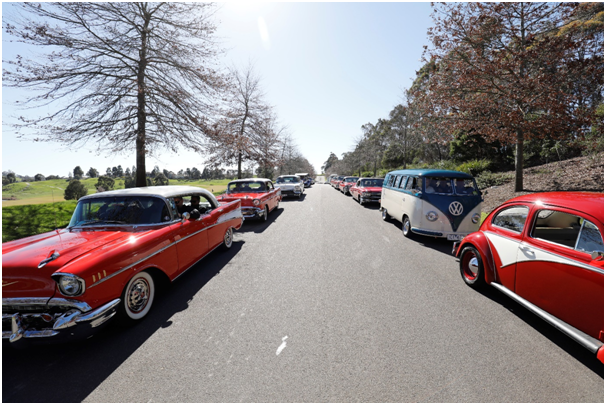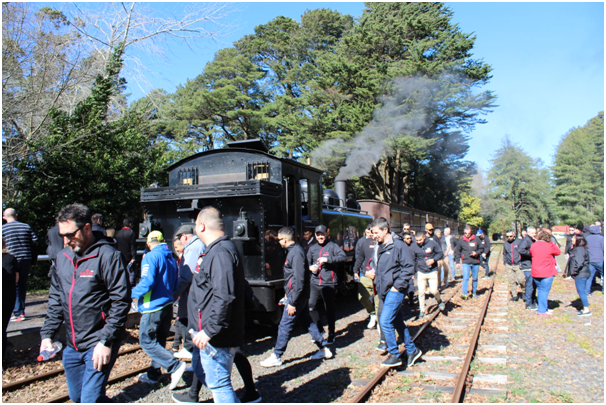 The evening followed with a Gala Dinner back at the Yarra Valley lodge hosted by COO Brian Thiele. The evening was to highlight and celebrate the outstanding achievements throughout the year at our top sites and recognise individuals for outstanding performance.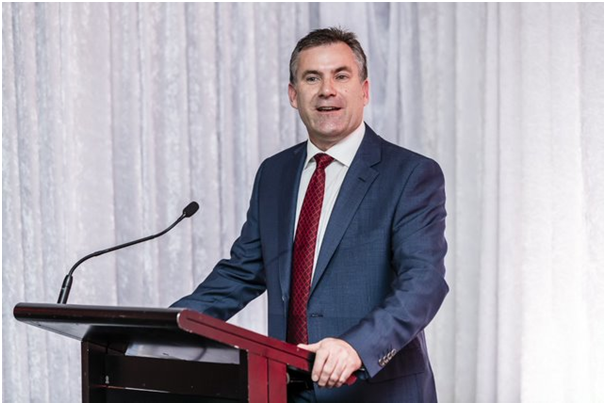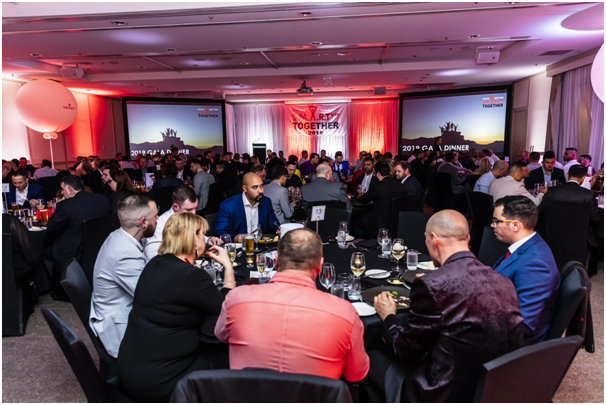 The winning sites and a select few well-deserved individuals will be treated to a getaway in Abu Dhabi or Darwin later in the year in recognition for their achievements.
The list of winners on the night are as follows;
PPG Awards 2019
Site Assessment & Paint Spend – Mulgrave, VIC
Standout Spray Painter Awards

QLD – Mathew Hembrow
VIC – Nick Hughes
NSW – Mark Danieles
QLD – Alan Collins
NZ – Webb Westerlund
WA – Jan Wojda

PPG Recognition Award – Operations Managers (Angelo Chronis, Nick Tnokovski, Byron Long, Andy Bird & James Cotterill)
  S.M.A.R.T Awards
Safety Award – Ash Friggieri – Preston, VIC
Shelley Holst Award – Karen Willmott, VIC
Special Recognition Award – James Cotterill, NZ
Most Improved Site – Hobart, TAS
Best Site – S.M.A.R.T – Hobart, TAS
Best Site – S.M.A.R.T Plus - Darra, QLD
The weekend finished with a relaxed Sunday breakfast and reflection on another year that was at S.M.A.R.T. Congratulations S.M.A.R.Ties – we truly are Bigger, Better, S.M.A.R.Ter together.