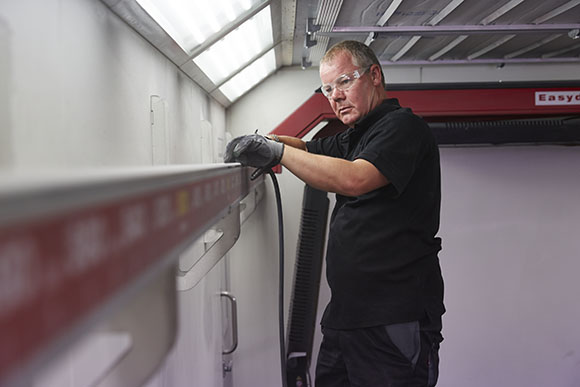 "Joining S.M.A.R.T was the best thing I have ever done in my life."
Andy has been in collision repairs all of his working life, with 32 years' experience in the industry. Joining S.M.A.R.T when the Adelaide business he was working in was bought by S.M.A.R.T. Andy started as a Centre Manager in Adelaide became S.M.A.R.T's Implementation Manager and has opened sites in every state, and is now Operations Manager for South Australia, Western Australia and New Zealand.

"I am always willing to help the staff. If you work with the lads, the lads will work with you .I am not a man who wants to sit in a seat. If I have to empty the bin, I empty the bin."

Andy said S.M.A.R.T is a fantastic company to work for.

"What we do is much more advanced than anyone else in the industry."

Having worked in the UK industry for a lengthy period, he believes S.M.A.R.T is five years in front of the UK.